Altus Cass Creek Triple Heat: Female Deer in Heat: 2 oz
* Guaranteed to be the hottest "Female Deer in Heat" lure on the market today!
* It has long been known as a proven fact by biologists, that deer identify other individual deer by scent.
* Because of this, Harmon has now developed "TRIPLE HEAT".
* It's a mixture of premium doe estrus urine from at least 3 different female deer in heat.
* The buck can now identify at least 3 different does in the area.
* Because of this he will react faster and remain in the area longer.
* This is 100% urine to get that Trophy Buck you have always wanted.
* Keep away from children.
* Never ingest.
* Keep away from eyes.
* 2 ounce bottle.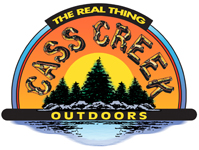 At Cass Creek we make it easy to lure game in close with our complete line of hunting products and hunting calls. Our innovative hunting calls are designed to vastly increase your hunting success rate. Cass Creek's hunting products give you more options and the best choices when it comes to locating your intended species, luring them in and making the kill.
All Cass Creek Outdoors products
Product weight:

4.25

lbs
Product dimension:

9" x 8" x 8"
This product is shipped from our warehouse in Traverse City, Michigan, USA.
This product is brand new and includes the manufacturer's warranty, so you can buy with confidence.
Please submit your product question using this form. All fields are required.