Large High Density Black Foam Yoga Block 9 x 6 x 4
* Just getting into yoga? Then this yoga block is perfect for you. Experienced yogi? Then this yoga block is also perfect for you. Lightweight and high-density with beveled edges for superior comfort, our yoga blocks are all about removing barriers. Safely reach deeper into your poses with more proper alignment. Hold your postures longer and with more control. Beginners improve their flexibility, vital on poses like trikonasana, while a pro might need a little assistance mastering revolved triangle.9" x 6" x 4" and weighing only a quarter pound, our blocks are full-size and will travel. Use them around then house, then pack them up and bring them to your studio. Available in several colors.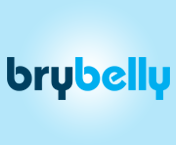 Brybelly Holdings, Inc. was co-founded by Jeff Smith & Knute Lentz in 2004. Brybelly operates many websites and offers products in a retail and wholesale capacity to customers in several different industries including Gaming, Toys and Health and Beauty.
All products
Product weight:

0.25

lbs
Product dimension:

9" x 6" x 4"
This product is shipped from our warehouse in Indianapolis, IN, USA.
This product is brand new and includes the manufacturer's warranty, so you can buy with confidence.
Please submit your product question using this form. All fields are required.