Altus Cass Creek Cougar/Mountain Lion Urine: 2 oz. Bottle
* 2 ounce bottle.
* 100% PURE.
* No additives; just pure cougar and mountain lion urine.
* WARNING: Please read!
* A mountain lion is a dangerous animal to hunt.
* He is extremely quick, quite smart, and agile with all cat-like abilities?
* Running and jumping.
* You can not outrun a mountain lion.
* By using mountain lion urine, you have put all three of their basic survival senses into play: their sexual senses, their territory senses, and their dominance sense.
* Always follow the instructions on the bottle.
* NEVER put mountain lion urine on your person or clothes.
* Their sense of smell is well-documented.
* They are always hungry and ready to fight.
* Use extreme care when hunting.
* Keep away from children.
* Never ingest.
* Keep away from eyes.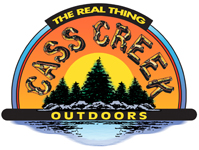 At Cass Creek we make it easy to lure game in close with our complete line of hunting products and hunting calls. Our innovative hunting calls are designed to vastly increase your hunting success rate. Cass Creek's hunting products give you more options and the best choices when it comes to locating your intended species, luring them in and making the kill.
All Cass Creek Outdoors products
Product weight:

4.25

lbs
Product dimension:

9" x 8" x 8"
This product is shipped from our warehouse in Traverse City, Michigan, USA.
This product is brand new and includes the manufacturer's warranty, so you can buy with confidence.
Please submit your product question using this form. All fields are required.