Altus Cass Creek Original Woodland Whisper: Behind the Ear Hearing Enhancer
* The original Woodland Whisper is a BTE-Behind the Ear-hearing enhancer- that helps you hear up to 100 feet away.
* It is light weight, can fit either ear and has 5 levels of volume control.
* Ideal for a walk in the woods, archers or hunters who want to hear their prey first.
* Comes with 3 ear plugs, batteries and carry case.

* The original Woodland Whisper offers quality hearing enhancement at an affordable price.
* Great for naturalist, archers and all outdoorsman to enhance sounds of the outdoors.
* Can be used indoors or outdoors.
* Comes with carry bag and batteries.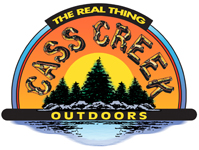 At Cass Creek we make it easy to lure game in close with our complete line of hunting products and hunting calls. Our innovative hunting calls are designed to vastly increase your hunting success rate. Cass Creek's hunting products give you more options and the best choices when it comes to locating your intended species, luring them in and making the kill.
All Cass Creek Outdoors products
Product weight:

8.00

lbs
Product dimension:

17" x 15" x 10"
This product is shipped from our warehouse in Traverse City, Michigan, USA.
This product is brand new and includes the manufacturer's warranty, so you can buy with confidence.
Please submit your product question using this form. All fields are required.